Welcome to SquiggleKit Docs
SquiggleKit is a toolkit for accessing and manipulating nanopore signal data. It has also been designed to act as an introduction to the data files produced by Oxford Nanopore Technology sequencing devices.
Code: SquiggleKit.
Pre-print: SquiggleKit: A toolkit for manipulating nanopore signal data
---
....Large update in progress....
---
Overview
| Tool | Category | Description |
| --- | --- | --- |
| Fast5_fetcher | File management | Fetches fast5 files given a filtered input list |
| SquigglePull | Signal extraction | Extracts event or raw signal from data files |
| SquigglePlot | Signal visualisation | Visualisation tool for signal data |
| Segmenter | Signal analysis | Finds adapter stall, and homopolymer regions |
| MotifSeq | Signal analysis | Finds nucleotide sequence motifs in signal, i.e."Ctrl+F" |
---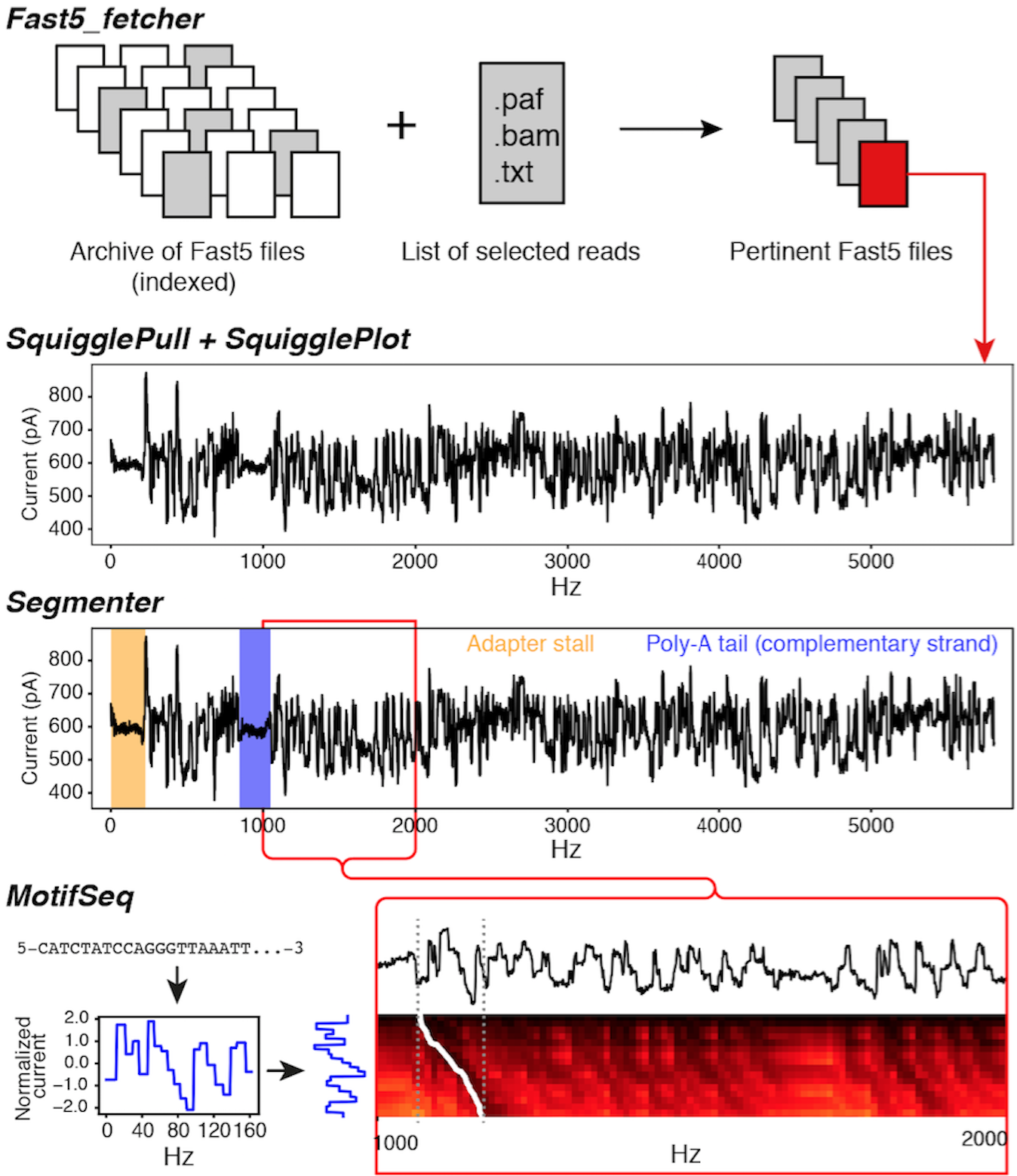 Getting help with SquiggleKit
Happy to help and receive feedback. You can leave an issue on the github repo: SquiggleKit, @Psy_Fer_ on twitter, or shoot me an email at j.ferguson@garvan.org.au
Created and maintained by James Ferguson from Genomic Technologies, Kinghorn Centre for Clinical Genomics, Garvan Institute, Sydney Australia.